Make money from your site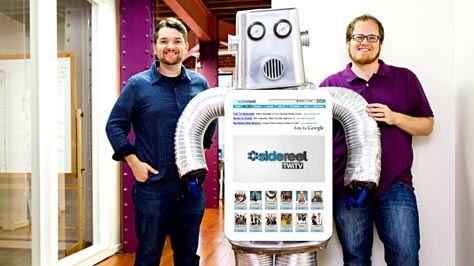 Simply put, Google doubled our revenue

AdSense is a major revenue driver for us. It's a high-volume channel of quality ads.
Every impression is an opportunity
If you want an easy way to earn money from your online content, AdSense makes sense. Google AdSense shows the right ads on your website, videos, or even web-based games and you make money.
Make your website work harder
Webmaster Central
Increase traffic to your site
+1 Button
Make your site stand out
DoubleClick
Manage and deliver your advertising
Mobile
Build your mobile business
Video
Earn money from your video content
Analytics
Measure your traffic
View all of our online solutions